Feature Films
Jason Bateman and Rebecca Hall star in this psychological thriller about a seemingly perfect couple, Simon and Robyn, who relocate to the Los Angeles area from Chicago. Soon after their arrival they encounter Gordon (writer/director Joel Edgerton), an awkward man who knew Simon during their school days. Gordon shows up at the elegant mid-century home of the couple to offer them a welcome gift, but his visits continue. As the relationship between the couple and the outsider grows more complicated, it's not clear where the greater darkness lies: with Gordon or behind the impeccable veneer of Simon and Robyn's life. All of the principals are quite good here, but Jason Bateman has never been better.
Based on David Lipsky's memoir,
Although of Course You End Up Becoming Yourself
,
End of the Tour
features a brilliant performance by Jason Segel as writer David Foster Wallace. Jesse Eisenberg plays Lipsky, then a Rolling Stone writer assigned to interview Wallace during the last days of his book tour for the colossal
Infinite Jest.
Will we never learn that live dinosaur theme parks are a bad idea? Apparently each generation must learn their lesson the hard way. Thus, J
urassic World,
as unstoppable at the past summer's box office as a rampaging, genetically-engineered velociraptor. We have several copies of Jurassic World in
regular DVD
and
Blu-ray
.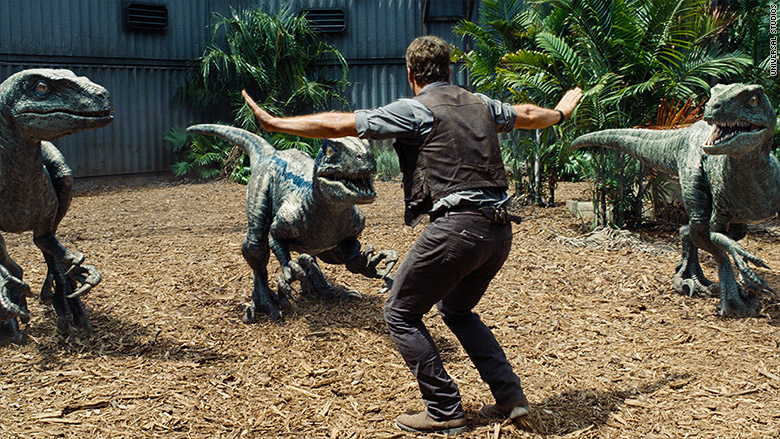 And now for something decidedly different. Jemaine Clement (he of Flight of the Conchords fame) stars as one of a group of vampires who share a house in Wellington, New Zealand in this often droll, sometimes hilarious mockumentary. In addition to the perils of daytime and it's potentially incendiary sunlight, it turns out that 21st-century vampires have more mundane problems, like dealing with messy housemates and wrangling modern technology. There is also the scourge of vampire hunters and an annoying gang of werewolves. Happy Halloween!
Set in "The Bottoms" neighborhood of Inglewood, California,
Dope
is something of an urban fairy tale. Like classic fairy tales,
Dope
doesn't shy away from the harsher elements of its story - in this case, gangs, violence, drugs and the general difficulty of being a geek in this area of present-day Southern California. But in fairy tale fashion Malcolm, Jib and Diggy magically navigate this vibrant, often forbidding world unscathed.
Dope
is smart, sweet, satirical fun.
Documentary
The Wolfpack
is one of those stories that is a documentarians dream. Director Crystal Moselle actually met the six boys featured in
The Wolfpack
by chance, walking down First Avenue in Manhanttan while she was still a graduate student. She came to learn that the boys, along with one other sibling, had been homeschooled in a Lower East Side apartment and rarely allowed to leave their their home. The children learned about the outside world by watching films, which they then reenacted. Only when one of the boys, then a 15-year-old, dared to go out and walk around the city on his own, did life forever change for the Angulo brothers.
GLEN CAMPBELL: I'LL BE ME
---